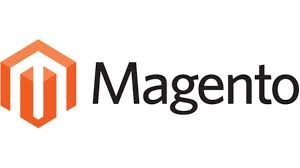 Magento is a feature-rich, open-source ecommerce solution that offers retailers complete flexibility and control over the look, content and functionality of their websites. Magento's intuitive administration interface contains the marketing, merchandising and content management tools retailers need, without putting constraints on business processes and flow.
Magento provides three distinct platforms, Magento Community Edition, Magento Enterprise Edition, and Magento Go.Magento Enterprise edition is derived from Magento Community edition and has the same core files as Magento Community Edition. Unlike Community Edition, this is not a free solution, but has more features and functionalities. This edition is designed for large sized businesses by providing technical supports. The major assistances are installation, usage, configuration, and troubleshooting.
Magento is an ecommerce platform built on open source technology which provides online merchants with a flexible shopping cart system, as well as control over the look, content and functionality of their online store. Magento offers powerful marketing, search engine optimization, and catalog-management tools.